Actively exploited iOS flaws that hijack iPhones patched by Apple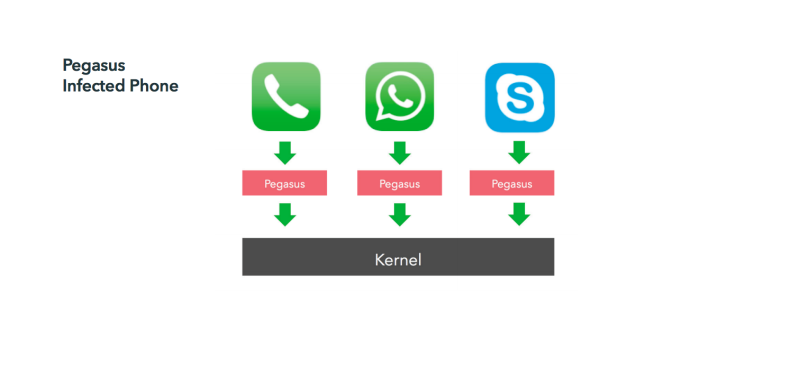 Apple has patched three high-severity iOS vulnerabilities that are being actively exploited to infect iPhones so attackers can steal confidential messages from a large number of apps, including Gmail, Facebook, and WhatsApp, security researchers said Thursday.
The spyware has been dubbed Pegasus by researchers from mobile security provider Lookout; they believe it has been circulating in the wild for a significant amount of time. Working with researchers from University of Toronto-based Citizen Lab, they have determined that the spyware targeted a political dissident located in the United Arab Emirates and was launched by an US-owned company specializing in computer-based exploits. Based on the price of the attack kit—about $8 million for 300 licenses—the researchers believe it's being actively used against other iPhone users throughout the world.
"Pegasus is the most sophisticated attack we've seen on any endpoint because it takes advantage of how integrated mobile devices are in our lives and the combination of features only available on mobile—always connected (WiFi, 3G/4G), voice communications, camera, email, messaging, GPS, passwords, and contact lists," Lookout and Citizen Lab researchers wrote in a blog post. "It is modular to allow for customization and uses strong encryption to evade detection."
Read 8 remaining paragraphs | Comments
Source: 
Actively exploited iOS flaws that hijack iPhones patched by Apple