Martha Stewart owns 3 drones, uses them to spy on party guests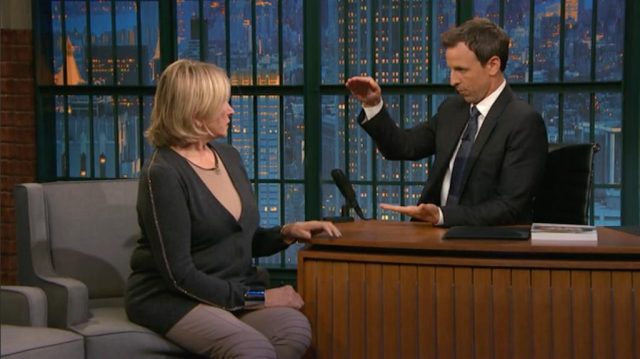 Martha Stewart, America's home design and craft queen, took to late night television on Monday to gush about her latest obsession: drones.
On Late Night with Seth Meyers, Stewart proudly talked about how she now owns "three drones."
"These are not army drones! They're not dangerous!" she reassured Meyers.
"They're not going over enemy territory. They're nice to have to take aerial photographs of your own property, or of parties that you're having or spying on your guests. Or whatever. They're fun! You put a little camera on the drone and you operate it on your iPad or on your iPhone."
[embedded content]
Maybe Stewart should teach Kanye West a thing or two about drones. The venerable hip hop star expressed concern last month over the fact that paparazzi drones could perhaps crash and then injure his young daughter, according to TMZ.
"Is your daughter stalked by, like, drones?" West reportedly asked during a leaked deposition. "Are there drones flying where she's trying to learn how to swim at age one? Wouldn't you like to just teach your daughter how to swim without a drone flying? What happens if a drone falls right next to her? Would it electrocute her?"
When asked how that might happen, he replied, "Could it fall and hit her if that paparazzi doesn't understand how to remote control the drone over their house?"