Racist troll says he sent white supremacist flyers to public printers at colleges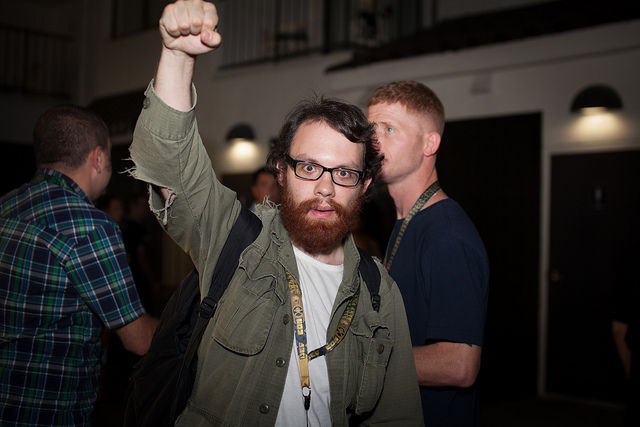 Public networked printers at a number of universities were part of the target pool of a massive print job sent out by hacker and Internet troll Andrew "Weev" Auernheimer. At least seven universities were among those that printed out flyers laden with swastikas and a white-supremacist message.
Since Auernheimer merely sent printouts to the printers and didn't actually do anything to gain access to the printers that would fall into the realm of unauthorized access, it's unlikely that he will be prosecuted in any way. Auernheimer exploited the open nature of university networks to send print jobs to the networked printers, which in some cases were deliberately left open to the Internet to allow faculty and students to print documents remotely. These printers could easily be found with a network scan of public Internet addresses.
The New York Times reports that the flyers were printed at Princeton University, University of California-Berkeley, University of Massachusetts-Amherst, Brown University, Smith College, and Mount Holyoke College, as well as others. Auernheimer took credit for the printouts in an interview with the Times, saying that he had not specifically targeted the universities but had sent the flyer print job to every publicly accessible printer in North America.
Read 4 remaining paragraphs | Comments
Continue reading – 
Racist troll says he sent white supremacist flyers to public printers at colleges