Relive your worst MS-DOS file-deletion memories at the Malware Museum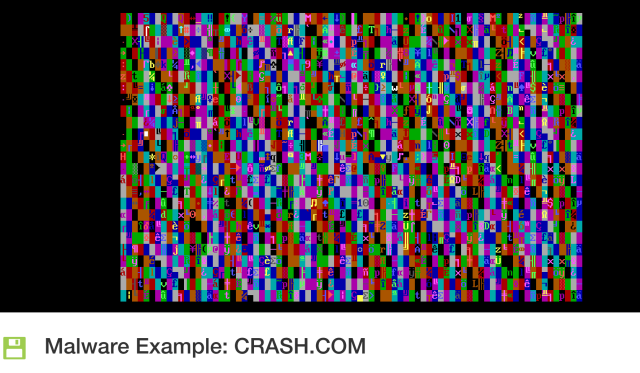 Archive.org has gone to great lengths to preserve and host dated software, but up until last week, its vast collection of classic games and MS-DOS executables skewed toward the overly safe side. Sure, you could run the original Oregon Trail—even on your web browser, through a DOSBOX emulator—and burden virtual pioneers with dysentery, but what about acquiring an actual virus?
That changed on Friday with the site's unveiling of the Malware Museum, a website collection of 78 viruses from the MS-DOS era of the late '80s and early '90s, all ready to either launch on a DOSBOX web browser emulator or be downloaded to your hard drive. Before you fret about some kind of crazy dated-virus outbreak, know that Archive.org went to the trouble of "defanging" every virus in its collection.
The "museum" began to take shape when longtime Finnish computer security expert Mikko Hypponen offered his personal collection of roughly 30 viruses, which he'd already disassembled to remove their drive-destructive capabilities, to Archive.org software curator Jason Scott. "He contacted me a week ago, out of the blue, asking if I wanted to do anything with this collection [of viruses]," Scott said in a phone interview with Ars. "I just put them all up and said, 'Yes, I like it, and I already put them all up [on the site]!'"
Read 5 remaining paragraphs | Comments
Taken from: 
Relive your worst MS-DOS file-deletion memories at the Malware Museum