Snowden designs device to warn when an iPhone is ratting out users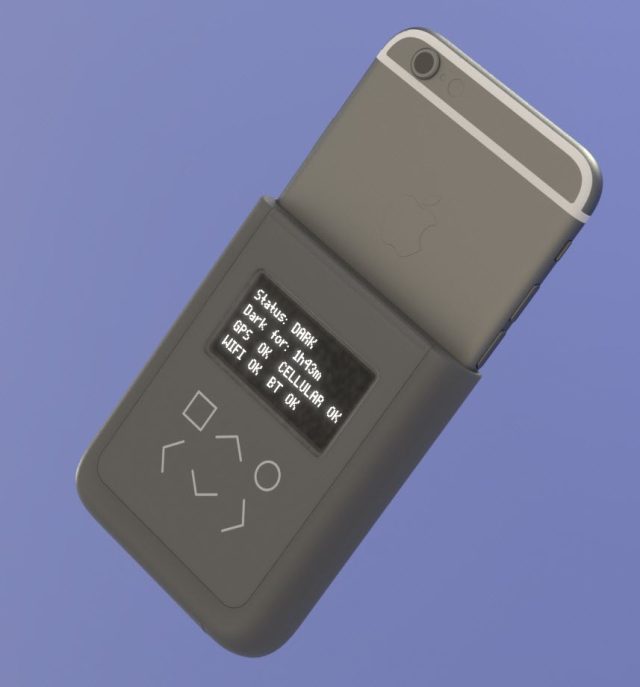 Mobile devices have without a doubt brought convenience to the masses, but that benefit comes at a high price for journalists, activists, and human rights workers who work in war-torn regions or other high-risk environments. Now, NSA whistleblower Edward Snowden has designed an iPhone accessory that could one day be used to prevent the devices from leaking their whereabouts.
Working with renowned hardware hacker Andrew "Bunnie" Huang, Snowden has devised the design for what the team is calling the "Introspection Engine." For now, it's aimed only at iPhone 6 models, but eventually the pair hopes to create specifications for a large line of devices. Once built, the "field-ready" accessory would monitor various radio components inside the phone to confirm they're not transmitting data when a user has put the device into airplane mode. The hardware is designed to be independent from the mobile device, under the assumption that malware-infected smartphones are a fact of life in high-risk environments.
Detecting intoxicated smartphones
"Malware packages, peddled by hackers at a price accessible by private individuals, can activate radios without any indication from the user interface," Huang and Snowden wrote in a blog post published Thursday. "Trusting a phone that has been hacked to go into airplane mode is like trusting a drunk person to judge if they are sober enough to drive."
Read 3 remaining paragraphs | Comments
See original article here:  
Snowden designs device to warn when an iPhone is ratting out users